I'm going to be creating some content on Patreon. Some stories will live there, some on Youtube, but they'll all get linked back here. I'll be creating some  individual quirky, scary, funny, sad and I hope inspiring flash fiction pieces. You'll also see ongoing series species like these: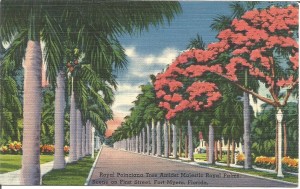 Strange Sunshine: Postcard Stories from the Sunshine State
In this series I'll use real postcards from real people that I've found and curated from Florida antique and thrift shops and blend reality with spooky, creepy, funny, and just plain strange bits of fiction. I'll even invite readers to create stories with me.
The Passenger Tales
In this series I'll chronicle the strange, sad, scary, and funny individual tales of various passengers on an intergalactic space commuter ship as they travel together to the last habitable planet left in the galaxy. Think the Canterbury Tales in space.
Small Town: Terror, USA
In a world where all crime breakers are banished to their own "penitentiary towns" to live out their lives among other criminals, a deadly virus infects the entire population and ironically the only people safe are the criminals within the fortified walls of their penitentiary towns.
If there is something you want to see, let me know on all the socials, over at Patreon, or in the comments below!